The Founder: DDr. Christian Fiala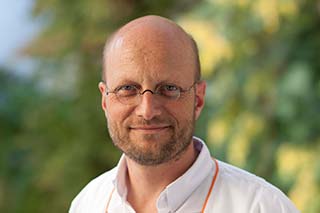 Gründer ist DDr. Christian Fiala, Jahrgang 1959, Arzt für Allgemeinmedizin und Facharzt für Frauenheilkunde und Geburtshilfe mit Berufserfahrung in Frankreich, Asien (Thailand), Afrika (Uganda, Tansania, Malawi) und Österreich.
Bereits seit seinem Medizinstudium in Innsbruck engagierte er sich in der Familienplanung, sowohl in Österreich als auch international. Weitere Schwerpunkte sind die Betreuung von Frauen mit einer ungewollten Schwangerschaft, sowie gegen die Müttersterblichkeit.
1985 Publikation einer Verhütungsbroschüre
1999 Einführung des medikamentösen Schwangerschaftsabbruchs in Österreich (Krankenhaus Korneuburg, www.abtreibung.at)
2001 Engagement zur Einführung der anonymen Geburt (www.anonyme-geburt.at)
Seit 2003 Ärztlicher Leiter des Gynmed Ambulatorium Wien und seit 2005 auch am Landeskrankenhaus in Salzburg (www.gynmed.at)
2005 Dissertation (Dr. phil.) an der Universitätsklinik Karolinska in Stockholm http://diss.kib.ki.se/2005/91-7140-458-9/. Seither Mitarbeit in der dortigen Forschungsgruppe zur Verbesserung von Verhütung und Schwangerschaftsabbruch, www.reproductivehealthresearch.org.
Autor und Co-Autor zahlreicher nationaler und internationaler Publikationen zu Verhütung und Schwangerschaftsabbruch (www.gynmed.at)
Seit 1999 etwa 230 Vorträge bei nationalen und internationalen Veranstaltungen oder Kongressen zu den Themen Verhütung, Notfallverhütung/"Pille danach" und Schwangerschaftsabbruch
Weitere Engagements:
Mitglied im Vorstand und ehemaliger Vorsitzender der Internationalen Vereinigung von Fachkräften und Verbänden zu Schwangerschaftsabbruch und Kontrazeption, FIAPAC (www.fiapac.org); Organisation internationaler Kongresse zu diesen beiden Themen 2004 in Wien und 2006 in Rom
Mitglied der ÖGF (Österreichische Gesellschaft für Familienplanung, www.oegf.at)
Mitarbeit im Special Programme of Research, Development and Research Training in Human Reproduction der WHO, Genf
Mitglied der European Society of Contraception, (ESC, www.contraception-esc.com)
Engagement zur Reduktion der Müttersterblichkeit (www.misoprostol.org)
5 Jahre Museum für Verhütung und Schwangerschaftsabbruch
Festvortrag von DDr. Christian Fiala 'The Struggle for Fertility Control'
In Anerkennung seines wertvollen Beitrags für die Erhaltung von Kulturgütern/-techniken wurde das Museum für Verhütung und Schwangerschaftsabbruch von der European Heritage Association in den 'Excellence Club - The Best in Heritage' aufgenommen.