Cultural Heritage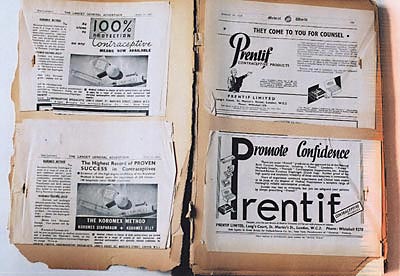 Listing of repair reports (articles and objects)
Artifacts for our collection arrive in more or less good condition – they are rarely brand new. Depending on material, age, and application, different types of damage may occur: rubber parts disintegrate, plastic gets brittle and breaks, paper and cardboard turn yellow and tear. Water can have a very damaging effect on our special collections: Contraceptive devices are often exposed to humidity through use or storage, and paper documents and items made of cardboard or wood can rot and disintegrate.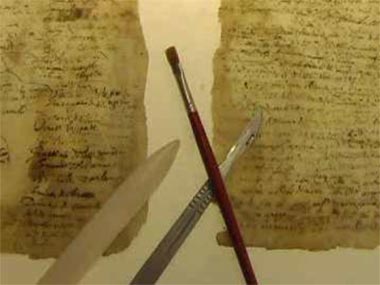 In addition to our contraception and abortion artifacts, we also keep artifacts donated by or inherited from researchers and scientists. These include prototypes, models, samples, instruments, working records, photos, media reports, special editions, books, slides and films, posters, and many other items. Often they are quite fragile due to the different light exposures and storage conditions they've been exposed to.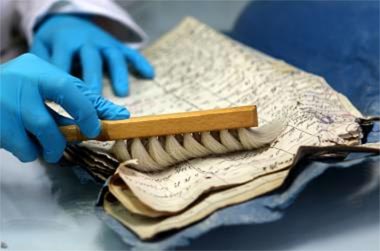 Stabilising and conserving our artifacts should prevent continued damage. Gentle gluing and other "repairs" restore the objects to the point where visitors can see them come alive as witnesses of life from bygone days.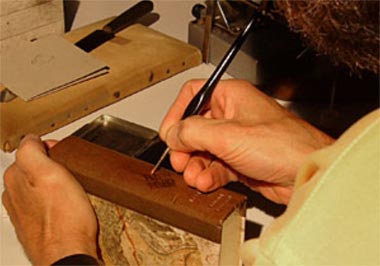 Another reason for conserving and restoring our artifacts is the fact that many of them are the last of their kind. Hardly anyone keeps contraceptive devices and material used by their parents or grandparents; on the contrary, such items are often disposed of as fast as possible. No other museum holds a collection as unique as ours.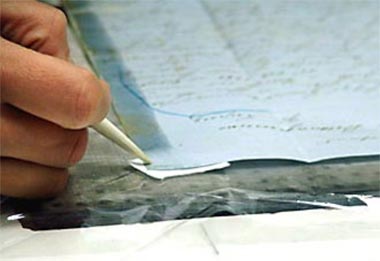 A special area of our collection contains items related to Austrian research and development. With luck and intensive investigation, we were able to find and secure substantial holdings from St. Veit-born gynaecologist Hermann Knaus (who discovered fertile and infertile days of the female cycle), from the Innsbruck hormone researcher Ludwig Haberlandt, and from the Viennese gynaecologist Otfried Otto Fellner. We also have the working records of Viennese inventor Adolf Schmid (who in 1931 patented the ingenious calculator for determining fertile days), as well as many precious Austrian reference books, brochures, and more.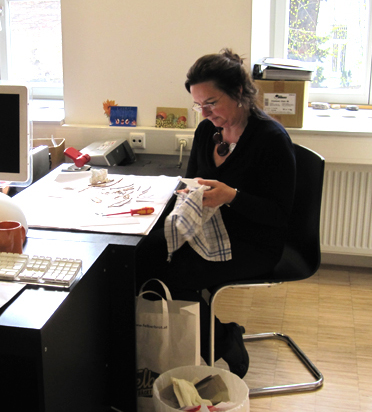 Out of respect for the historical and medical importance of the artifacts, we contract with graduates and professors of specific university institutions for the conservation and restoration work. For their professional work and their sensitive handling of unique artifacts, we are grateful to Mag. Arno Beda Gehrer, Mag. Sigrid Eyb-Green, Univ.-Prof. Mag. Gerda Kaltenbruner, Mag. Bettina Sánchez Romero, Mag. Elisabeth Scheel and Mag. Breda Susa.
The restoration reports and photo documentation can be viewed in the museum at each artifact, as well as on the adjacent list: