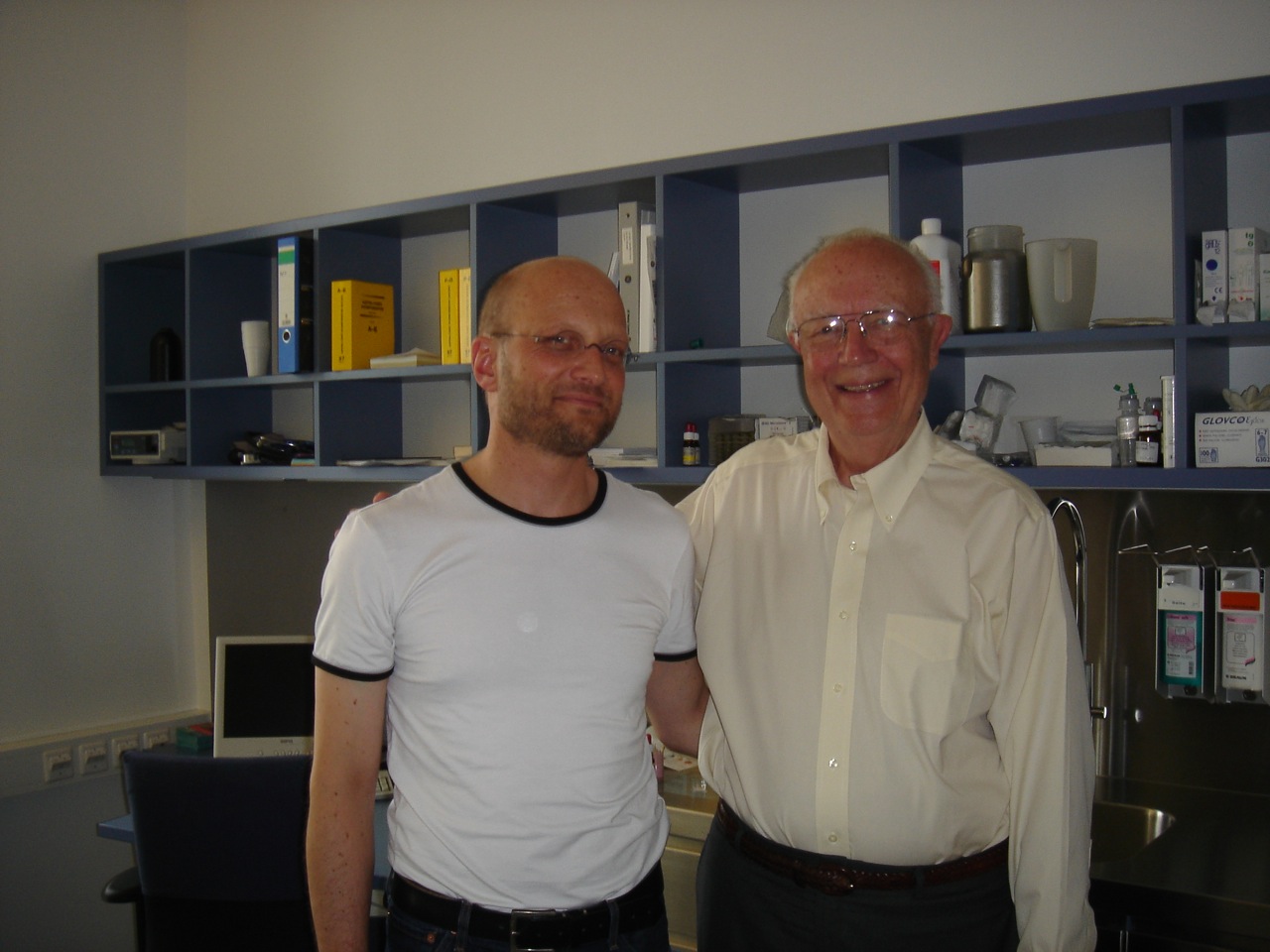 Jaroslav Fabian Hulka
Hulka wurde am 29. September 1930 in New York City geboren. Nach seinem Medizinstudium am Harvard College (Cambridge) promovierte er am Columbia College of Physicians and Surgeons in NYC. Von 1961 bis 1996 war er als Gynäkologe und Geburtshelfer an der School of Medicine / University of North Carolina (UNC) tätig.

Hulka war 'immer schon' ein Kämpfer für das Recht der Frau, über die eigene Fortpflanzung zu bestimmen, weiters Gründungsmitglied des UNC Population Center, Wegbereiter in Gynäkologie und Geburtshilfe, Erfinder des Hulka Clips für die Sterilisation und entwickelte Geräte, Hilfsmittel und Verfahren für Laparoskopie, Verhütungsspiralen und andere medizinische Methoden. Seine Publikationsliste umfasst mehr als 200 wissenschaftliche Arbeiten.

Im Jahr 2005 übergab er gemeinsam mit seiner Frau und Kollegin Barbara Sorenson Hulka seine Sammlung von Objekten und Geräten unserem Museum. Seine Papiere und Dokumente liegen in der Bibliothek der Duke University .