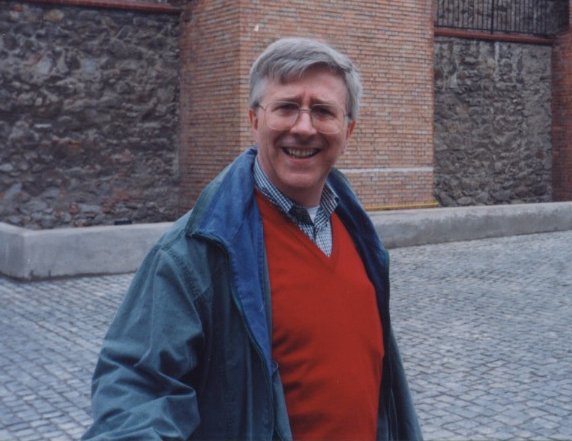 Emilio Arisi
Dr. Arisi (geb. 4. Juni 1943) studierte an der Universität von Parma, wo er 1972 seinen Facharzt erwarb. Anschließend arbeitete er an den Krankenhäusern von Montichiari (Brescia), Carpi (Modena) und Correggio (Reggio Emilia) und von 1980 bis 1988 an der Abteilung für Gynäkologie und Geburtshilfe der Universität Modena.

Von 1988 bis 1993 leitete Arisi die Abteilungen für Gynäkologie und Geburtshilfe an den Allgemeinen Krankenhäusern von Suzzara (Mantova) und Guastalla (Reggio Emilia). Seit 1993 leitet er die Fachabteilung am Regionalspital 'S. Chiara' in Trento.

Zu seinen Schwerpunkten Familienplanung, Verhütung, Risikoschwangerschaft, Menopause und Krebs veröffentlichte Dr. Arisi mehr als 400 wissenschaftliche Arbeiten (inklusive Bücher) und organisierte Kongresse. Von 1992 bis zur Einstellung der italienischen Ausgabe (2006) war Arisi wissenschaftlicher Direktor der Zeitschrift 'Current Obstetrics and Gynaecology'.

Von 1990 bis 2006 war Arisi Präsident der italienischen Organisation von IPPF (International Planned Parenthood Federation) und vertrat sie auch international und in der Dachorganisation.
Darüberhinaus ist er Mitglied vieler nationaler und internationaler wissenschaftlicher Gesellschaften, wie SIGO (Società Italiana di Ginecologia ed Ostetricia), AOGOI (Associazione Ostetrici Ginecologi Ospedalieri Italiani), ESC (European Society of Contraception).

Von 2004 bis 2007 war er auch Vorstandsmitglied der SIGO und von 2007 bis 2010 deren Schatzmeister. Als Sekretär der AOGOI für die Region Trentino-Alto Adige ist er Vorstandsmitglied der AOGOI.

Darüberhinaus hat Arisi im Juli 2006 die SMIC (Societa' Medica Italiana per la Contraccezione) gegründet, deren Präsident er ist. Die Gesellschaft publiziert das Journal Contraccezione Sessualità Salute Riproduttiva; Arisi ist dessen wissenschaftlicher Herausgeber.