Beate Uhse (1919 - 2001)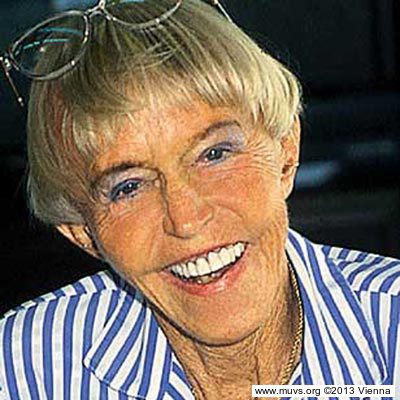 After the Second World War a(nother) child would have been disastrous for many women, because their menfolk were prisoners of war or were out of work. Uhse remembered the rhythym method (Knaus-Ogino method), which her mother had told her about.
She explained the method in a little leaflet, which she got printed in exchange for five pounds of butter. She sold the 'Paper X', as she called it, 32 000 times in one year.
Uhse quickly became an agony aunt for problems in the bedroom. In response to her customers' wishes and requests, she included pre-war handbooks in her collection, and later things that were a little 'hotter'. In an interview she said proudly, "I rekindled millions of broken marriages with lingerie and little pills, ointments and oils, confectionary and condoms."
In 1951 she founded the 'Mailing House for Marriage and Sex Literature and Sanitary Articles'. Her first sex shop opened its doors in Flensburg in 1962. In 1997, Uhse opened the Erotic Museum in Berlin. Three years later 'Beate Uhse AG' was floated on the stockmarket.
She was awarded the Federal Cross of Merit for her services and was made an honorary citizen of the City of Flensburg. Uhse remained fit into old age, and died in Switzerland in July 2001.