Julius Moses (1868-1942)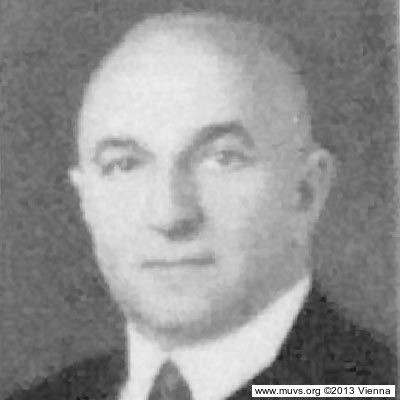 In the year 1924, a very modern abortion right was nearly adopted. But in fact it ended up taking 50 more years before being passed into legislation. The proposition being considered at the time by the judiciary committee of the German Reichstag stated, "The activities treated in §§ 218 and 219...apply to deeds that are not punishable when approved by a certified doctor who is recognized by the state, and have been undertaken within the first trimester of pregnancy."
The proposition was introduced by representatives of the Social Democrats, including the social reformer Julius Moses (1868-1942). Moses had long pointed to the injustice that women from privileged backgrounds could control the number of children they bore, while poor women were "condemned" to give birth perpetually. The experience Julius Moses gained from his medical practice lead him to see most vividly the connection between the abundance of offspring among proletarian families and the dire need of their social situation. As a consequence, he held numerous lectures about "the important questions of sex life," and "endeavored to circulate information about hygiene in regard to sexuality and contraception. But this was taboo territory in Wilhelminian Germany, both due to 'moral' criteria that applied at the time, as well as political aspirations to increase the birth rate." As in other countries, public authorities (and especially the military) wanted the population to expand.
At the same time that he endeavored to liberalize abortion law, Moses supported aspirations to improve general health standards and pregnancy conditions in particular of close to 300,000 women textile workers in Germany. The demands included: the reduction of work-time to four hours a day in the fifth and sixth month of pregnancy; release from obligation to work in the final trimester; and a continuous wage throughout the period of pregnancy. Further requests included,rest times, a rest room, a factory cafeteria, and factory doctors.
Moses was the medical health policy speaker for the parliamentary group of the Social Democrats in the Reichstag from 1920-1932. He became the ongoing target of increasing anger and defamation in the Nazi press due to his openly critical stance in regard to the emerging Nazi movement. This lasted straight through the Nazi takeover of the government in Germany. Julius Moses was deported to Theresienstadt in the Summer of 1942. A fellow prisoner later reported: "I found Dr. Moses [in the ghetto of Theresienstadt] as a so-called "prominent inmate," sharing a room with 10 men and lying on the floor, covered only with a makeshift blanket, suffering badly from gnawing hunger but full of hope for a better future." Julius Moses died on September 24, 1942 in Theresienstadt.
Sources:
• Daniel S. Nadav, Julius Moses und die Politik der Sozialhygiene in Deutschland, 1985
• Mario Bungert, Julius Moses – Schrittmacher der sozialdemokratischen Gesundheitspolitik in der Weimarer Republik (http://www.fes.de/archiv/adsd_neu/inhalt/newsletter/newsletter/NL%202006/NL%2001%202006/html12006/moses.html)