President Obama calls for tolerance in regard to the abortion debate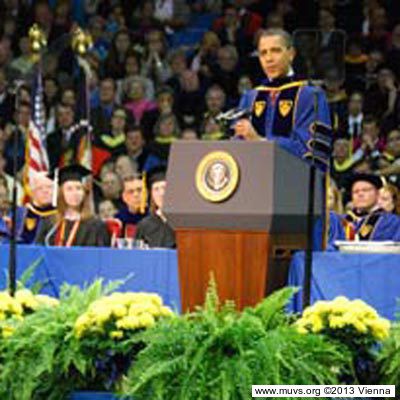 Supporters and opponents of abortion rights should work together to help reduce the number of women who experience unwanted pregnancies and therefore seek abortions. So said Barack Obama on the occasion of being awarded an honorary doctorate by the leading Catholic university in the USA, Notre Dame of Indiana. Rather than getting caught up in bitter disagreements it is important to simplify the adoption process, as well as improve the care and support of women who want to carry their pregnancies to term.
Despite his appeal for moderation, anti-abortionists demonstrated against the awarding of Obama with an honorary degree and repeatedly interrupted his speech.
You can read the text of Obama's address in its entirety at:
http://my.barackobama.com/page/community/post/obamaforamerica/gGxSLx