Wilhelm Liepmann The Abortion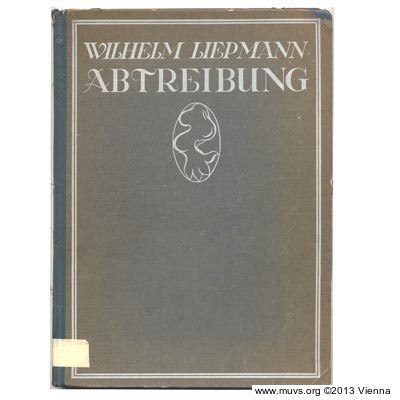 Wilhelm Liepmanns book The Abortion appeared in 1927. As director of the German Institute for Women's Studies, Liepmann documented and described the terrible repercussions of (forbidden) abortion in word and picture, "for doctors, lawyers and sociologists".
The chapters:
- Frequency and Type of Abortion
- Lethality of Abortion
- Sources of Risk
- Epidemiology and Mortality from Infected Abortions
- Epidemiology and Mortality from Abortion Injuries
- Type and Location of Injury as Evidenced in Our Cases
Injuries Outside the Peritoneum
- Injury to the Peritoneum
The illustrations by Marie Simons-Wendland are brilliant and modern: didactically artful, sober, without superfluous dramatics.
After the appearance of this publication, specialists could no longer ignore the undesirable, forbidden and taboo: Approximately 25,000 deaths out of 500,000 abortions a year.
Liepmann therefore demanded  that the quality of abortions be improved - taken out of the context of backrooms and dimly lit offices of insufficiently trained doctors . He did not foresee a future reduction of abortions: "...as long as the blessing of children is not adequately adressed by either State or community, and so long as there is financial adversity especially for the unmarried, I cannot imagine that there will be a decrease in the epidemic of abortion."